Pulp & Paper Mill Hose
Salem-Republic Rubber provides flexible connection solutions for paper and pulp manufacturers. The applications range from containment of dry bulk materials to transfer applications for pulp laden slurries to liquor and chemical transfer applications. Please see a sample of our offerings below.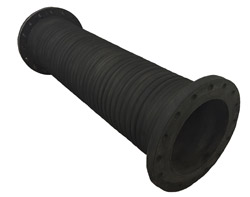 Head Box Hose
Flexible connection between process piping and head box. Typically, 8″ diameter and bigger with flanged or cuff ends. These hoses are chemically resistant and feature an ultra smooth interior tube.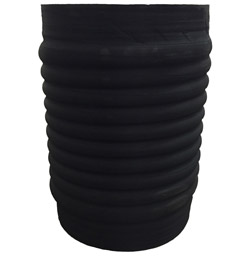 Transfer Roll
Compressible connector for transfer roll or suction box. Corrugated ID/OD up to 24″ and featuring cuffed ends for easy attachment.
Black Liquor/White Liquor
Flexible process piping connector Chemically resistant tube and cover. These come in Bulk lengths or custom cut lengths with flanged, cuffed, or cut ends.
Containment Chutes
Tan gum tubing or reinforced "elephant trunk" hose in 6″ to 24″ diameter. Available in bulk or pre-cut to custom lengths.
Hi-Temp Pipe Sleeve
Available in Neoprene, Chlorobutyl, or Chloroprene. 4″ to 30″ Pipe Sleeves and constructed using Soft-wall or Wired Construction.
Hose Customization Capabilities
Salem-Republic Rubber manufactures Pulp & Paper Mill hose in almost limitless variations based on customer-specific needs.
To learn more about some of the customized hose manufacturing capabilities we offer,
click on a heading below:
[dt_verticaltab title="Customization Capabilities"][dt_verticaltab_item title="Custom Lengths"]
Custom Lengths
We can produce heavy-wall hose and high-flexibility tubes up to 50 feet in length, with custom-engineered diameters to match existing process pipe I.D.'s or O.D.'s up to 42 inches.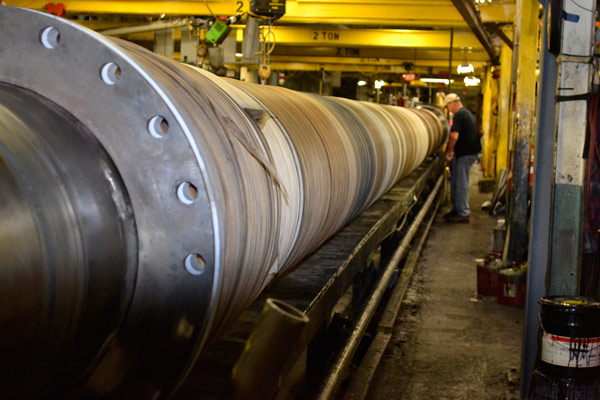 [/dt_verticaltab_item][dt_verticaltab_item title="Custom Tube Linings"]
Custom Tube Linings
Based on the types of materials that you will transfer via the hose, Salem-Republic will help you determine the best use of natural and synthetic rubber including quality custom blends.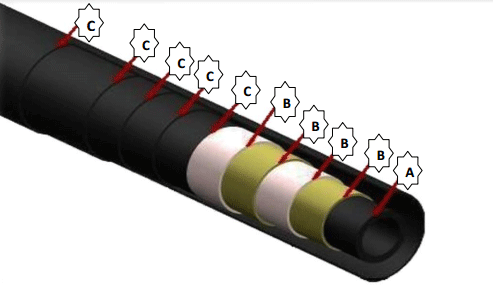 [/dt_verticaltab_item][dt_verticaltab_item title="Custom Wall Thickness"]
Custom Wall Thickness
Internal tube and supporting carcass wall thickness is determined based on the nature of specific compounds being handled, total hose diameter, and your service conditions. Salem-Republic's engineers help make these determinations after getting a description of your hose working environment.[/dt_verticaltab_item][dt_verticaltab_item title="Reinforcement Options"]
Reinforcement Options
Whether allowing for bends and turns in your process lines, or reinforced to prevent kinking, multi-ply synthetic fabrics and helically wound steel assure maximum tensile strength and ability to withstand movement and vibration in the hose made to your specifications.[/dt_verticaltab_item][dt_verticaltab_item title="Custom Cover"]
Custom Cover
From wear-resistance to chemical resistance, your hose will be manufactured to meet your specific operating situation based on the nature of specific chemical compounds being handled, and your environment. If required for simple visual identification, hose can be provided with color-coded exterior. Color coding can also include stripes to customize identification tied to your plant safety requirements.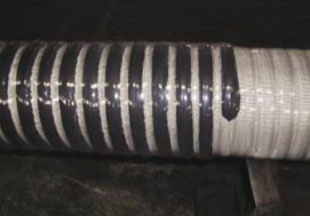 [/dt_verticaltab_item][/dt_verticaltab]